Spinal Decompression Therapy
Effective for Many Spinal Conditions
Do you feel like your back pain is something you have to live with because nothing has worked? You're not alone! 80% of Americans suffer back pain at some point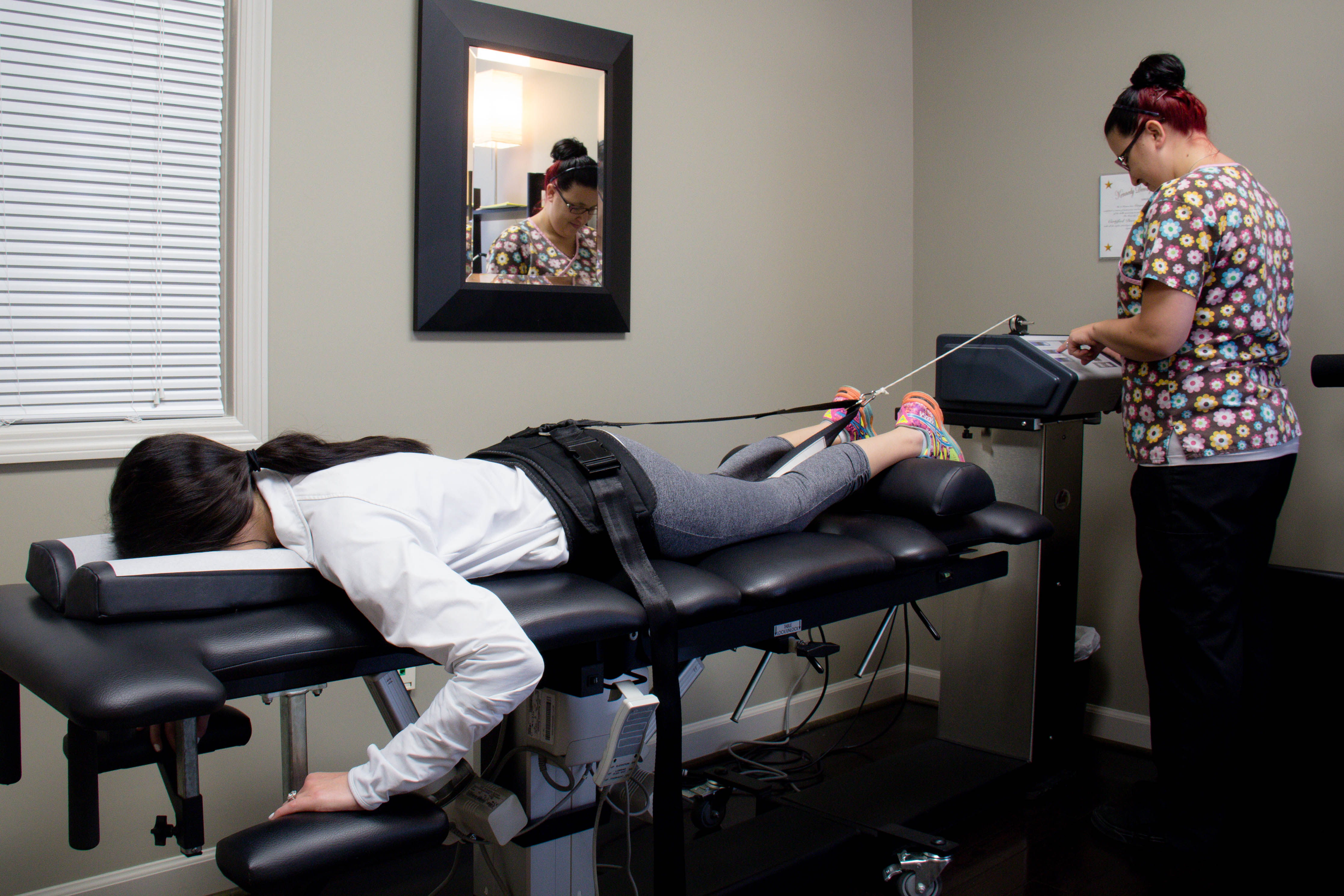 • Herniated discs • Bulging discs
• Sciatica
• Degenerative disc disease

• Chronic back pain, neck pain, and soreness
What if we were to tell you that you no longer had to suffer in pain? What if there is a new medical breakthrough that has proven effective even with the most stubborn & persistent back pain? Even in extreme cases, in which surgery has been recommended, we have seen results.
Clinical studies show 86% success rate with Spinal Decompression. The most amazing thing is even if nothing has worked previously for you, you could be pain-free with Spinal Decompression. It truly is a revolutionary new medical breakthrough that can stop pain dead in its tracks without surgery or pills. (*Research available upon request.)
We feel the best way to discover how Spinal Decompression can stop pain is to give you a chance to experience it for yourself...for free!
Call NOW! (615) 662-2767